Control Panel Manager
Manage intuitively all our services from a single control panel.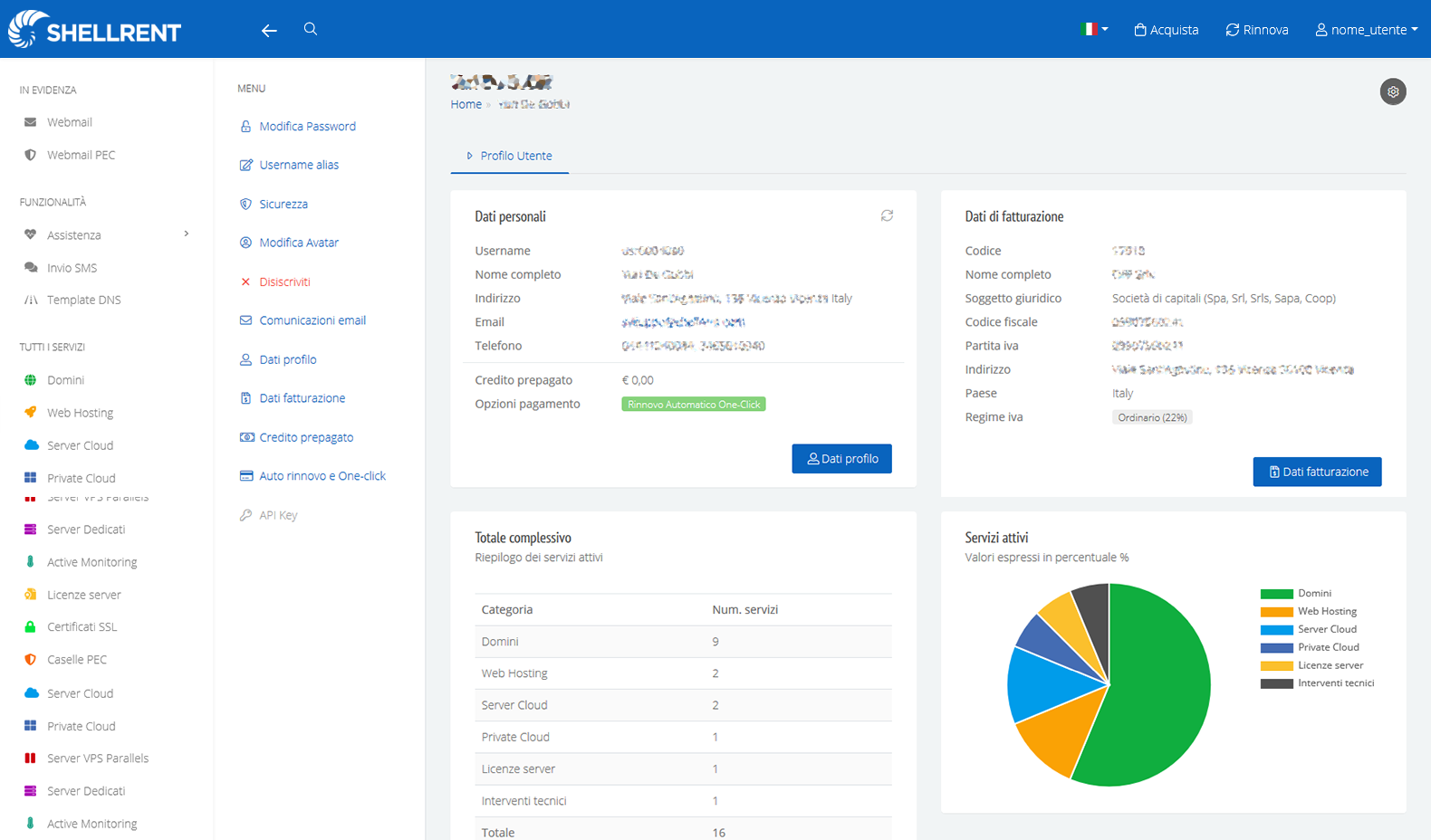 Complete management of your services
All your services in one interface
Thanks to the Manager Panel you will have all your services in a single interface. You can manage, buy, renew and ask for assistance, in total autonomy and from any device!
Domains
Domains
Safety
SSL certificates
Hosting
Web Hosting
Safety
PEC boxes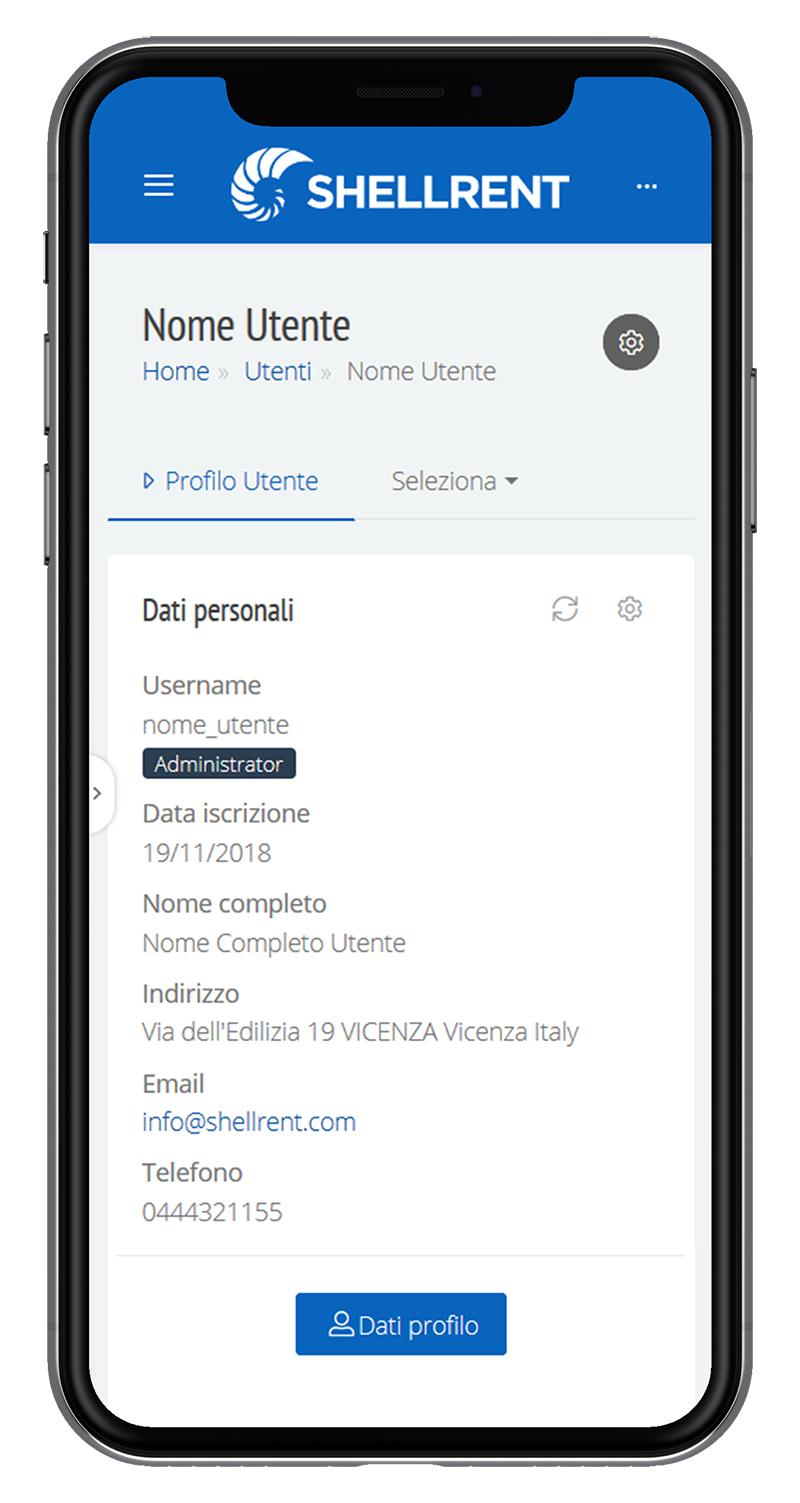 Server
Cloud Server
Safety
Cloud Storage
Server
Private Cloud
Server
Dedicated Servers
What our customers say about the Manager Panel
The Manager panel is intuitive: it allows us to find the information we need quickly and find quick solutions for the development of our products.
I am happy with Shellrent services, the ease of use of the Manager control panel and the quality of the servers I purchase allow me to always receive positive feedback from my customers.
The Manager panel is very complex and offers so many features to manage my space and request assistance in an easy way. Simply fantastic!
The thing that most pleasantly surprised me is the ease of management that they offer to the reseller, through the Manager Panel, among the most advanced software I have ever been able to use.
In recent times I have requested less support via ticket than in the past, as I can manage almost everything independently from the new Manager panel, much more comfortable and intuitive than the previous version.
My favorite is the management through the Manager control panel, it's really great! The panel is easy and intuitive, with really many functions, on all services, which make my work more streamlined and optimized over time.
The Control Panel Manager is included in all our services .
Domain name registration, Web Hosting, Cloud services, Dedicated and virtual servers. Choose the service you prefer and discover all the features.