Cloud, HA, Private and Dedicated servers
Our dedicated infrastructures adapt to any type of need, from small projects in the start-up phase, to applications that require huge resources and maximum security.
Manager Control Panel : unified access to all Shellrent services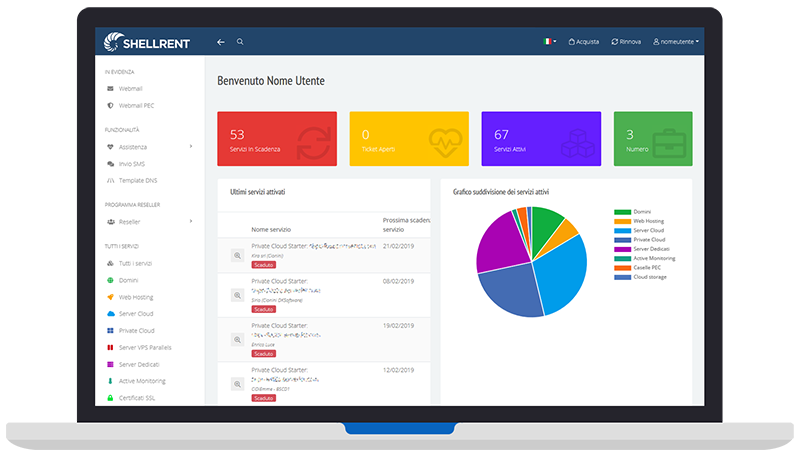 All your services in one interface
You can manage, buy, renew, ask for assistance, in total autonomy wherever you are! The Manager panel is accessible from any mobile or fixed device.
Activation in real time
Activate any Service to your customers in real time and manage them efficiently
Manage customers as a reseller
Thanks to the Manager control panel, you can view the progress of your Reseller profile at any time and manage all your customers.