Licenses
CPanel control panel
cPanel is a hosting automation panel to manage domains, websites, cloud and dedicated servers in a reliable and intuitive way from a single interface thanks to a set of advanced features. Available on OS GNU / Linux and Windows Server, cPanel is designed for Dev-Ops, web agency and hosting provider.

Activate the ideal cPanel license for your project now
Manage and monitor your customers' websites and domains from a single interface by choosing the license that best suits your needs.
CPanel licenses for large companies
If you need more than 100 users oriented on the following cPanel licenses which provide a more structured number of users.
Utilities
CPanel Premier Cloud license
CPanel Premier Metal license
Advantages of cPanel licenses
Simplify and automate the management of any web project thanks to the cPanel control panel.
Easily organize all your customers' domains and websites
Take advantage of built-in security tools to protect your data
Manage all Web Hosting operations from a single interface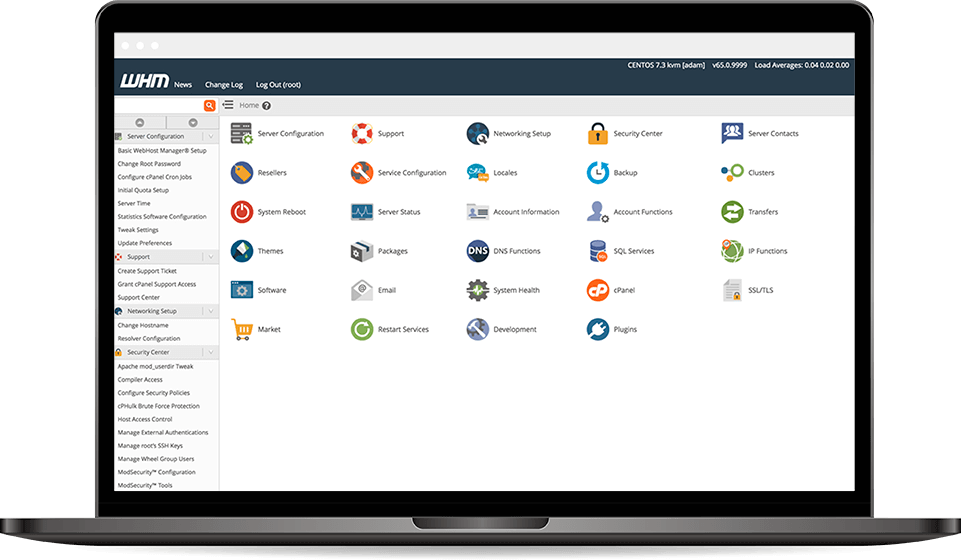 Advanced features and functionality of cPanel
File Manager
Manage uploads, creation and editing of files from the interface, without an FTP connection
Directory Privacy
Password protect specific directories to restrict access to certain resources
disk usage
Monitor disk usage and available space in real time
Backup Wizard
Tool that assists you step-by-step in the backup creation procedure
Git Version Control
Useful feature for hosting Git repositories on your cPanel account
phpMyAdmin
Use phpMyAdmin to administer a MySQL database via any browser
MySQL Database
Use the MySQL interface to manage your website information
Remote MySQL
Configure databases to be accessed remotely, useful for allowing applications on other servers to access your databases
PostgreSQL Database
Use the PostgreSQL interface to manage your website information
PostgreSQL Database Wizard
Simultaneously create databases and the accounts that will be able to access them
Domains and subdomains
Fully create and manage multiple domains and subdomains for each account
Redirect
simply redirect directly from your cPanel account
Zone Editor
Add, edit and remove several DNS records (A, AAAA, CNAME, SRV, MX, TXT)
Account email
Manage all the email accounts of each domain from a single interface
Mailing list
Create mailing lists to send bulk communications to multiple addresses
Email Routing
Route emails from a domain to a specific server
Global filters
Create filters globally for all email accounts on your cPanel panel
Spam filters
Configure Apache SpamAssassin to classify and block all unwanted emails
Email Deliverability
Identify issues with DKIM, SPF, PTR records and improve email delivery reliability
Encryption
Configure GnuPG to encrypt your messages
Greylisting
Manage greylisting for each domain on your account to protect users from spam
Autoresponder
Send automatic emails to anyone who writes to a particular account
Calendars and contacts
Centrally configure and manage all calendars and contacts
SSH access
Connect securely to your command line server
Leech protection
Set a maximum number of logins that can be carried out in 2 hours to better manage accesses
IP blocking
Block specific domains or IP addresses that will therefore not be able to log in
Hotlink protection
Prevent hotlinking of your websites to prevent third parties from using your bandwidth
2-factor authentication
Increase the security of your cPanel account with a 2-step identification procedure
PHP PEAR packages
Manage collections of functions to perform tasks in PHP
MultiPHP
Easily manage the PHP configurations of your accounts
Terminal
Quickly connect to your account directly from the command line
Cron Job
Automate some commands or scripts to run at a specific time
Virus scanner
Identify viruses and security holes by suggesting the appropriate action to take
WordPress Manager
Manage all WordPress installations on your cPanel account