Certified mail – PEC
PEC mailbox: give legal value to your communications.
Certified Electronic Mail (PEC) allows you to give legal value to your e-mails which in fact become registered mail with return receipt. Your PEC box can be activated individually or with the registration of any domain name (eg: [email protected]).
PEC box
+ VAT /year
Upon renewal
+ VAT
/year
PEC PLUS Box
Email and SMS notification
PEC PRO Box
Email and SMS notification
Legal validity
Legal validity of messages sent and received
Received
Delivery receipt or non-receipt
Notifications
Email and SMS notification
Online access
Online access via Webmail
EU certified communication
PEC validity for all EU states starting from 2024
Sender trustworthiness
Unequivocal identification of the PEC holder through digital recognition
Greater access security
Additional security while logging in with 2-Step Verification
PEC on Certified Domain: certify your domain to have a personalized pec
Custom certified domain (ex: [email protected])

Compatible with all extensions

Activation of multiple certified emails per domain
1 GB (expandable up to 6GB)
2 GB (expandable up to 102GB)
2 GB (expandable up to 102GB)
3 GB (expandable up to 103GB)
8 GB (expandable up to 108GB)
Maximum message size (including attachments)
Sending the message to up to 500 simultaneous recipients
Receipt of successful and non-delivery
Access from the most common mail clients
Outlook, Outlook Express, Thunderbird, Mail, ecc
Outlook, Outlook Express, Thunderbird, Mail, ecc.
Outlook, Outlook Express, Thunderbird, Mail, ecc.
Uncertified mail reception option
Legal validity of sent/received messages
Ability to certify the domain
At an additional cost of €15.00 + one-off VAT
At an additional cost of €15.00 + one-off VAT
At an additional cost of €15.00 + one-off VAT
Back up your PEC box
Thanks to the PEC Backup service, you can perform a periodic backup of your PEC mailbox in MBOX format, with the possibility of downloading it and importing it into your mail client.
Have you run out of space on your PEC?
Add as many GB as you need: €7.90/GB
The PEC becomes European
Thanks to the adaptation to the new European standard, Shellrent's PEC will become legally valid in all countries of the European Union starting from 2024.
To make your mail eligible and obtain certification, you just need to take two simple steps and free: holder recognition and 2-step verification
Owner recognition
Owner recognition is a procedure that allows you to link your PEC box to your name or to that of your company, if you are its legal representative, through a certified identity verification system.
Two-factor verification
Two-step verification is a feature that increases the security of your PEC. When you activate this feature, you create and confirm an OTP code or push notification that will be required to access your account.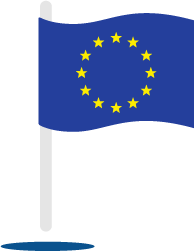 European PEC, what changes?
Find out more about the adaptation of certified email to European standards
Register the digital domicile with the PEC
Receive all communications with legal value from the Public Administrations (such as tax refunds, tax deductions, assessments, reports of administrative sanctions) directly in your certified mailbox. Register your digital domicile for free with the INAD index by entering an already activated personal PEC address.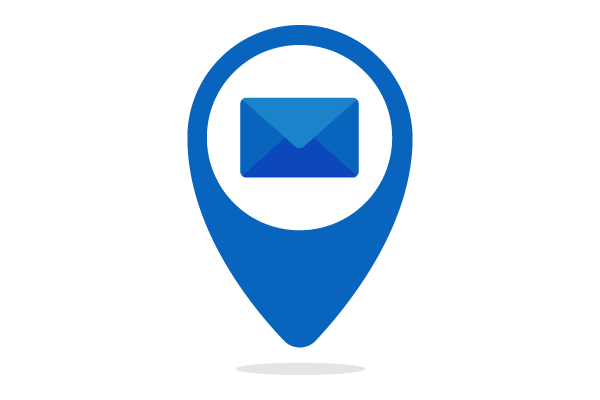 How to use
Use of the document transmission service via PEC
Regulation
Regulation containing provisions for the use of the PEC
D. L. n.82, 7 marzo 2005
Digital administration code. Electronic transmission of documents
Immediate activation of your PEC box
The Certified Electronic Mail - PEC service can be activated individually without purchasing a hosting plan.
Choose now the box with the domain you prefer:
Additional Services
Improve safety and performance of your new Domain thanks to these additional services.
Choose the most suitable for your needs!