Private Cloud Standard HP IOPS
The HP IOPS Private Cloud Standard is a guaranteed resource pool to create instances in seconds. With 60GB of RAM and 600GB of High Performance IOPS storage, develop a secure and powerful infrastructure for your web project. Backup included.
Configura la rete interna tra le tue istanze virtuali
Abbatti la latenza
Abbatti la latenza tra le tue istanze collegandole localmente tramite una rete interna per risposte più veloci.
Usa un firewall
Proteggi le tue istanze dai pericoli della rete impostando un firewall per gestire tutte le connessioni in ingresso e uscita.
Hai bisogno di IPv4 aggiuntivi?
Acquista ulteriori IPv4 per i tuoi workload al costo aggiuntivo di €9,99 + IVA.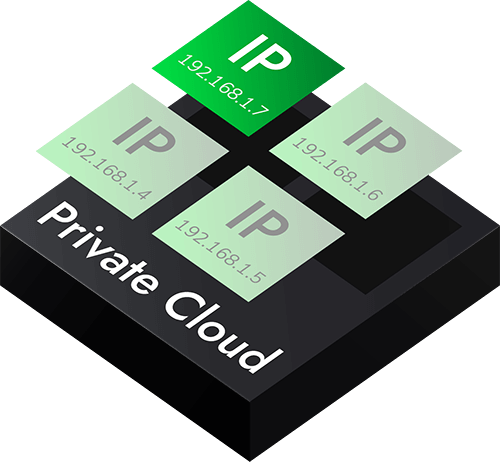 Powerful, reliable and secure Private Clouds
Private Clouds are the perfect solution to create VMs in seconds, without resource overbooking. Choose the right configuration for your instances.
Available configurations:
O.S. disponibili:
Debian 8
Debian 9
Debian 10
Debian 11
CentOS 7
CentOS 8
CentOS 8 Stream
Citrix Xen Server 6.5
Citrix Xen Server 7
2016 Standard Ed
2019 Standard Ed
2022 Standard Ed
Replica le VM del tuo Private Cloud
Grazie a Private Cloud Replication potrai replicare tutte le VM presenti nel tuo Private Cloud in un altro Private Cloud secondario. All'occorrenza, ti basterà un click per essere online con le VM presenti nel Private Cloud di replica.
Scopri Private Cloud Replication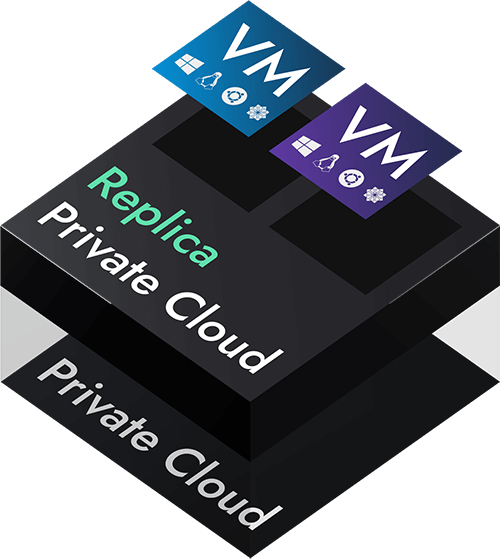 Cosa offre il Private Cloud