Cloud, HA, Private and Dedicated servers
Our dedicated infrastructures adapt to any type of need, from small projects in the start-up phase, to applications that require huge resources and maximum security.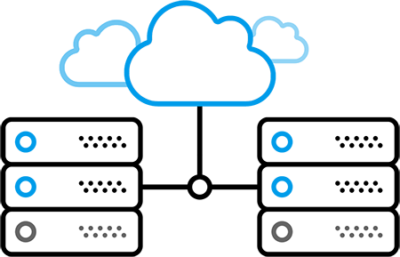 Cloud Server
If you have a website subject to high traffic only at certain times of the year, the Cloud servers combine scalability and maximum performance at a low cost.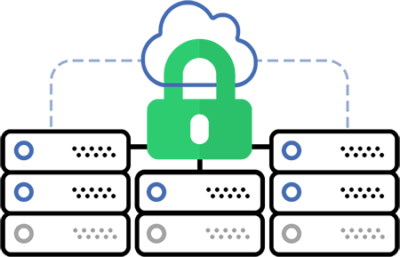 Private Cloud
If you need a solution that allows you to manage a resource pool from which to start developing your infrastructure giving you complete autonomy, choose the Private Cloud.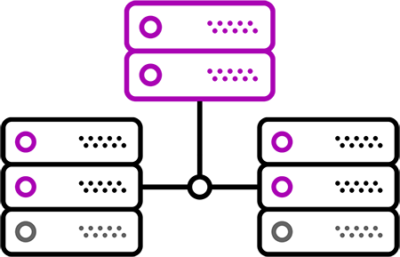 Dedicated Servers
A well-started management system, software or ecommerce need solid and performing solutions. By choosing one of our dedicated servers you will sleep peacefully.
All Servers offer
Statistics check in real time
Monitor server workload (CPU, RAM, disk) in real time.
Snapshot e Backup scheduler: Daily/Weekly
Create and schedule a "snapshot" of the server before critical interventions and restore data in the event of the unexpected.
Ease of use with the Manager Panel
Manage your domain and email accounts, configure DNS and MySQL database and more.
Console KVM
Access from browser and control your server without remote access.
24/7 support
The technical control of all servers is constant and the support responses are quick.
Server Preconfigurati
Do you want a ready-to-use server? Choose the configuration that suits your case among our templates.
Root access
Access the server with maximum privileges, to control it in its entirety.
Upgrade e Downgrade
All Cloud servers are scalable and flexible: you can increase your resources at any time.
IPv4 support
Add new IPv4 addresses for your mail server or virtual instances.
Backup query
Select the backup you want to consult from the Manager Panel, without having to restore it. You will find it directly as a new disk of your virtual machine, Cloud Server or Private Cloud in production or live.
Manager Control Panel : unified access to all Shellrent services
All your services in one interface
You can manage, buy, renew, ask for assistance, in total autonomy wherever you are! The Manager panel is accessible from any mobile or fixed device.
Activation in real time
Activate any Service to your customers in real time and manage them efficiently
Manage customers as a reseller
Thanks to the Manager control panel, you can view the progress of your Reseller profile at any time and manage all your customers.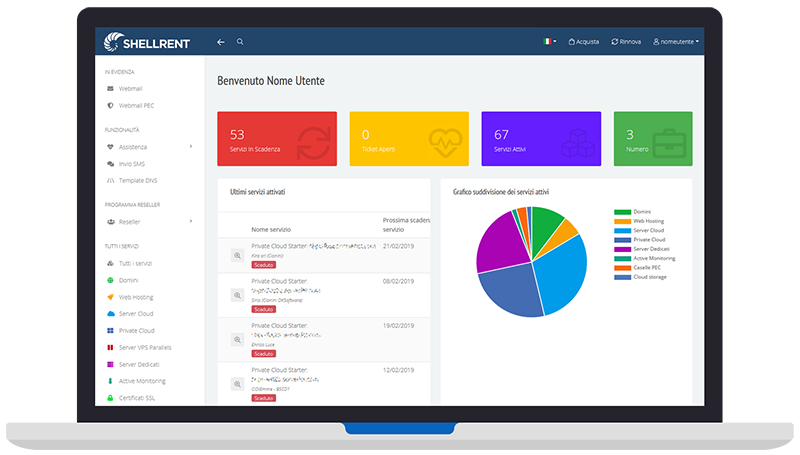 Additional services
Improve the performance of your application thanks to the additional services to be combined with your Server.
Choose the most suitable for your needs!